About
LRT Ready is a 4-part business readiness series hosted by the Hamilton Chamber of Commerce. The series will be led by industry experts open for all Hamilton businesses, with a targeted focus on businesses and their employees who live and work in neighbourhoods directly adjacent to the LRT corridor.
The purpose of this series is to ensure participants gain a better understanding and appreciation of business development opportunities and increased knowledge pertaining to best practices for risk mitigation and preparedness during the construction phase of the LRT that will begin in 2019.
Upcoming Events
Join us for Seminar 2 of our LRT Ready Series 2: Field Trip to Eglington to get an update on the LRT construction along the Crosstown Line and learn about support strategies.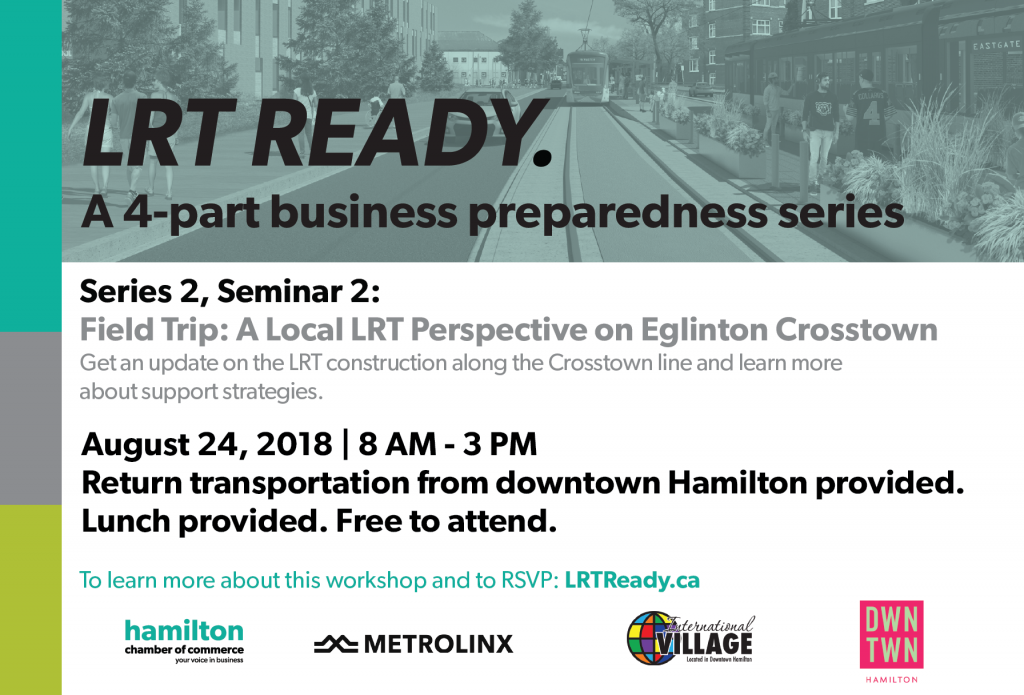 Location
Homewood Suites by Hilton
40 Bay Street South
Hamilton, Ontario